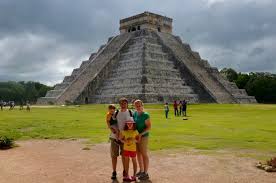 CHICHEN ITZA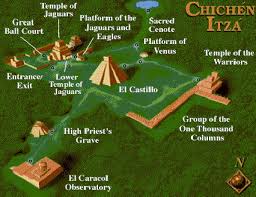 MAP OF CHICHEN ITZA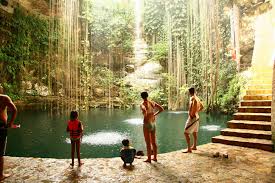 CENOTE CHICHEN ITZA
Avoid the crowded "CATTLE-CAR" bus tours from Cancun to the amazing ruins @ CHICHEN ITZA. Your own PRIVATE Guided Tour of CHICHEN ITZA. 9th Wonder of the world
CANCUN, QUINTANA ROO, MEXICO, January 11, 2018 /EINPresswire.com/ — CHICHEN ITZA IS ON ALMOST EVERY TOURISTS "TO-DO" LIST WHEN THEY VISIT CANCUN. ITS TRULY AN AMAZING HISTORICAL SITE & EXPERIENCE. UP UNTIL NOW THERE WAS'NT MUCH CHOICE….YOU SIGNED UP FOR THE BIG BUS TRIP AT YOUR HOTEL OR RESORT AND JOINED 50+ OTHER TOURISTS ON THE CROWDED BUS FOR THE DAY.
PLUS WHEN YOU ARRIVED @ CHICHEN ITZA YOU WERE DISMAYED TO FIND 50-60 "OTHER" BUSES ALL ARRIVING AT ABOUT THE SAME TIME WHICH RESULTS IN CHICHEN ITZA BECOMING ""DISNEYLAND""" ON A HOLIDAY WEEKEND! TOTALLY PACKED & DEFINATELY OVER-CROWDED!
THAT HAS NOW ALL CHANGED!!!!! CANCUN WHALE SHARK TOURS ONE OF CANCUNS LEADING TOUR OPERATORS IS PROUD TO ANNOUNCE A "NEW" BETTER WAY TO VISIT CHICHEN ITZA!!!! VIP…..PRIVATE SERVICE FOR JUST A LITTLE MORE $$$ THAN THE OVER-CROWDED CATTLE-CAR TOURS RUN BY THE CHAIN OPERATORS IN CANCUN.
IT ALL STARTS WITH A PRIVATE PICKUP IN A LUXURIOUS PRIVATE VAN (UP TO 14 PAX POSSIBLE) AROUND 700AM FROM YOUR CANCUN OR RIVIERA MAYA HOTEL OR RESORT. THEN ITS A DIRECT RIDE ON THE "AUTO-PISTA" TOLL ROAD DIRECTLY TO CHICHEN ITZA. YOU'LL ARRIVE AROUND 900AM. ONCE THERE YOU'LL GET A 1 HOUR GUIDED TOUR FOLLOWED BY AN ADDITIONAL HOUR TO EXPLORE ON YOUR OWN. WHEN YOU ARE LEAVING CHICHEN ITZA HERE COMES THE BUS LOAD HERDS!
NEXT YOU'LL VISIT THE COOL REFRESHING WATERS OF FAMOUS IK'KIL CENOTE (AGAIN WITHOUT THE HERDS WHO HAVE JUST LANDED AT CHICHEN ITZA) RELAX IN THE REFRESHING COOL, CLEAR CENOTE WATERS INSIDE THIS AMAZING CAVE -LIKE EXPERIENCE. (ESPECIALLY NICE ON A HOT SUMMERS DAY!)
NOW AFTER YOU'VE WORKED UP AN APPETITE, ITS TIME TO ENJOY SOME REAL "MAYAN FOOD". THE TOUR OFFERS 2 CHOICES….A NICE CIVILIZED MAYAN BUFFET IN A LOCAL RESTAURANT…….OR……. THE MOST POPULAR OPTION (90% IN 2017) THE OPPORTUNITY TO EAT WITH A MAYAN FAMILY IN THEIR HUMBLE "STICK-HOUSE" WHERE THEIR MAYAN DELICACIES ARE COOKED OVER AN OPEN FIRE & FEATURES "HAND-MADE" REAL CORN TORTILLAS!!!!!! ITS CALLED A "CULTURAL IMMERSION" IN REAL MAYAN LIFE….."AWESOME"
NEXT STOP IS THE 450 YEAR OLD COLONIAL CITY OF VALLADOLID. LOTS OF HISTORY HERE IN AN AMAZING PEACEFUL MAYAN CITY WITH LOTS TO SEE AND DO BEFORE RETURNING TO YOUR RESORT. YOU'LL HAVE TIME TO VISIT THE MAYAN CHOCOLATE FACTORY (FREE SAMPLES), THE CHIC PERFUME BOUTIQUE (FREE SAMPLES) AND/OR THE POPULAR TEQUILA FARM/FACTORY & YES MORE (FREE SAMPLES). YOU'LL ALSO VISIT THE POPULAR TOWN SQUARE AND ORNATE CATHOLIC CHURCH NEARBY. ITS PURE MAYAN CULTURE & WAY OF LIFE.
THIS IS ALL DONE ON A PRIVATE VIP BASIS WHERE YOU ENJOY THE BEST OF CHICHEN ITZA WITHOUT THE CATTLE-CAR HERDS FROM THE BUS TOURS. ITS AMAZINGLY PRICED NOT MUCH MORE THAN THE BUS LINES BUT OHHHHH SO MORE DELIGHTFUL AND UN-HURRIED.
SNOOZE ON YOUR WAY BACK TO YOUR HOTEL GETTING THERE IN TIME TO FRESHEN-UP AND GET READY FOR THE NIGHTS DINNER AND ADVENTURES AT YOUR CANCUN OR RIVIERA MAYA RESORT OR HOTEL. PLEASE DON'T FORGET YOUR CAMERAS!
RODDRIGO The Whale Shark Daddy
Cancun Whale Shark Tours
305-433-7523
email us here
GREAT VIDEO TOUR OF CHICHEN ITZA

Source: EIN Presswire